Main content starts here, tab to start navigating
Artisan Vendors
The people who grow and raise our ingredients are at the core of our business. Our venders are as much a part of the Simple Food Group family as any employee, owner, or customer, and we are deeply committed to caring for them.
The call to radically better food has led us to build stronger relationships with every player in our food chain, starting with our farmers and venders. Each of our vender has a unique story to share. We are delighted to share a small part of those stories.
Provides fresh Skordalia (traditional Greek spread) made from almonds (blanched and skinned) with 100% pure olive oil, lemon juice, & salt. Flavors include: Beet, Sriracha, and the newest Basil Skordalia.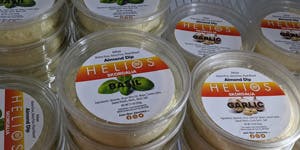 Ethereal Confections is a small batch bean to bar chocolate maker located in Woodstock, IL. They work with producers of 100% organic ingredients and fair treatment/pay for all of their employees and farmers.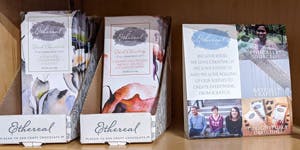 Letterbox Tea & Colectivo Coffee
Started in an old Milwaukee warehouse in 1992, Colectivo has been hand-roasting every batch of coffee with intentionality and integrity for over 25 years. Now based in Chicago, IL, Colectivo still maintains their ethical business model today.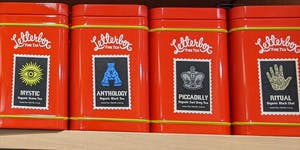 A family owned Honey Producer in Big Bend, WI. We promote the art of beekeeping and benefits of using local honey through education of consumers, new beekeepers, school groups and community programs.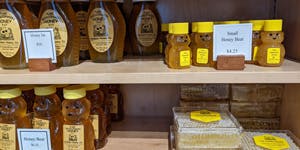 River Valley Ranch provides button, oyster, portabella, cremini, and shiitake mushrooms to many restaurants in northern IL and southern WI. You will find their canned goods on our retail shelves, and their mushrooms in many dishes in the Café. We also use their mushrooms to make special mushroom baguettes that we wholesale back to RVR!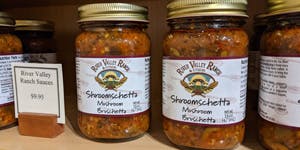 Located in Dousman, WI Smokin' Ts offers a unique flavor profile, not found in any other sauce, dressing or marinade. They use the freshest ingredients to start the base of their sauces, hand-smoke ingredients through a small-batch process in order to capture the flavor of real smoke.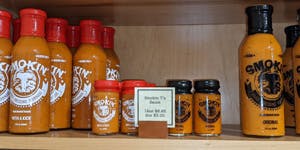 Lisa Faber has been making jams made from local fruits for the past 16 years. Each jar of Sunshine is made seasonally and in small batches from fresh fruit grown in the Midwest (mostly McHenry County).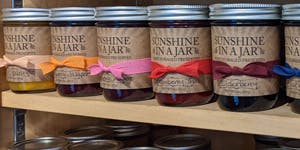 Hummingbird Bake Shop is a local Gluten Free Bakery. MJ has been part of Lake Geneva community for over a decade. We are thrilled to have her as part of our team!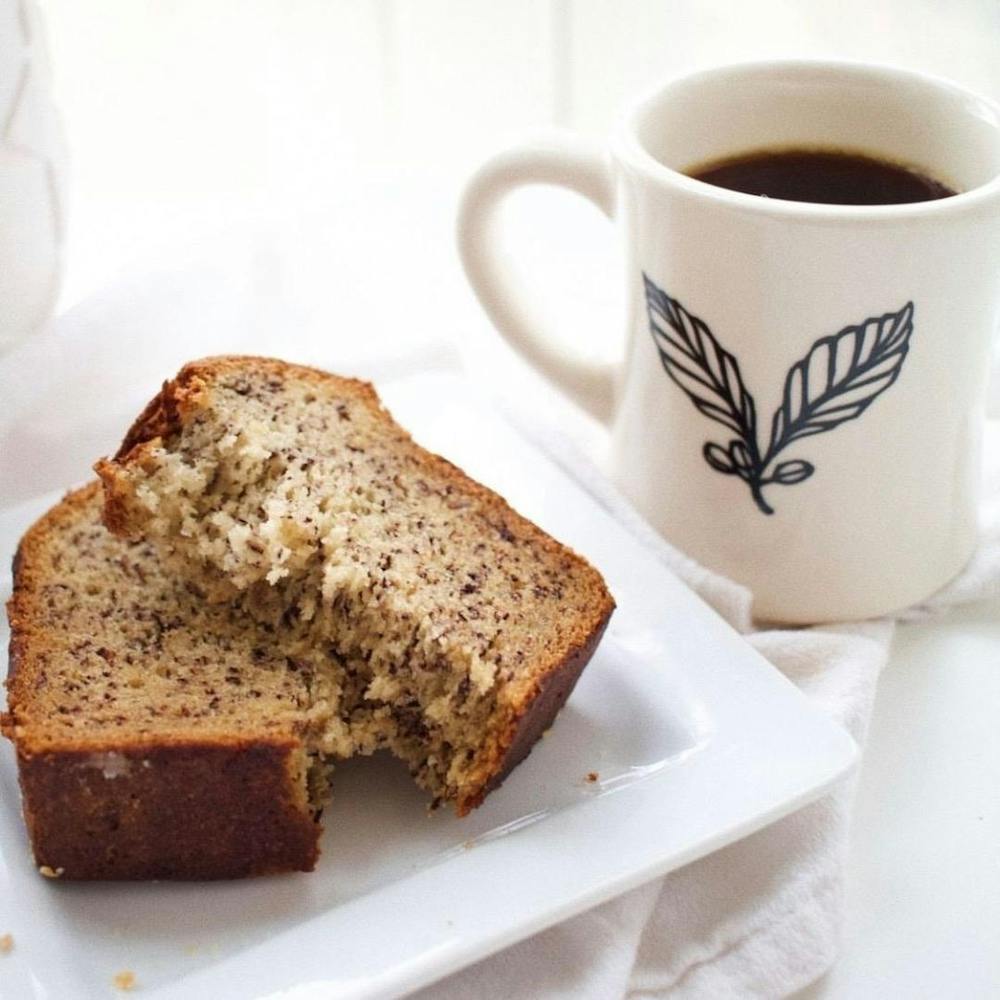 Hill Valley Dairy is focused on providing cheese throughout the southeastern Wisconsin. They have a herd of 65 milking cows that producer all the dairy for their fresh cheeses. From milk to the market, Hill Valley cheese is meant to connect local people to their products.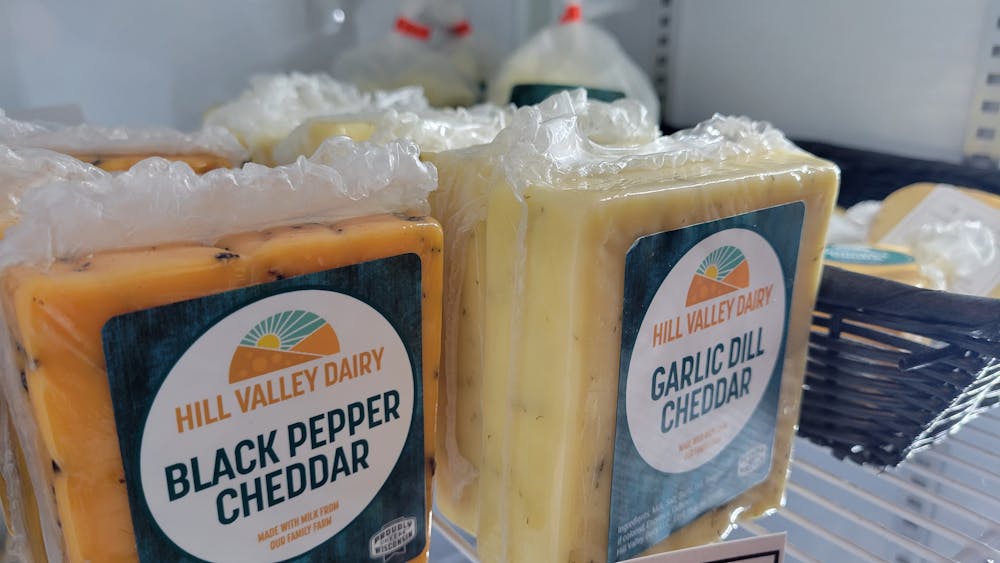 Hometown is located in East Troy, Wisconsin and provides us with fresh meats. They specialize in fresh ground pork and poultry sausages with over 20 different varieties and small batched products that include signature bacon, hams and poultry. We offer bacon, summer sausage, snack sticks, and chorizo.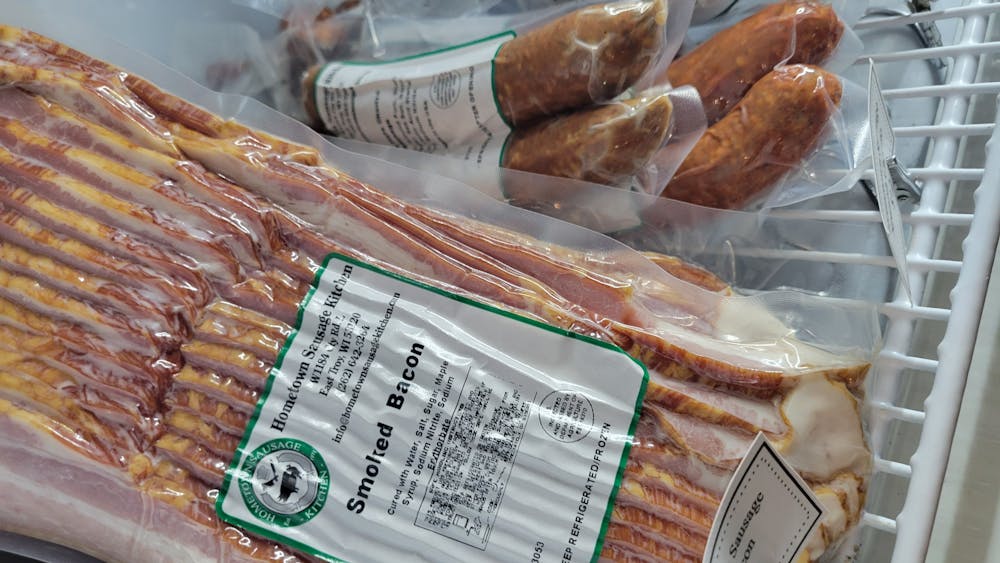 Marva was born in Peloponnisos, Greece. She returns to Greece to help harvest the olives. Knowing where and who the olives comes from plays a big part in selling the olive oil. She has been bringing the olive oil to America for over 30 years.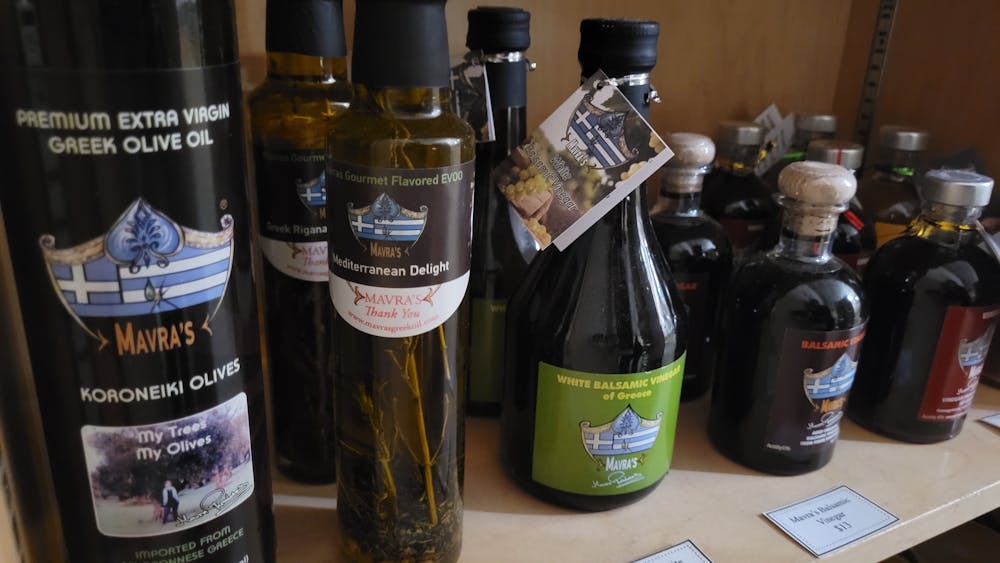 Meadowlark is a local grain milling farm and facility. Their mission is to serve farmers, culinary professionals, and hoe bakers. They are excited to share their local and organic flour and grains with the world.